What is an Occupational Therapist?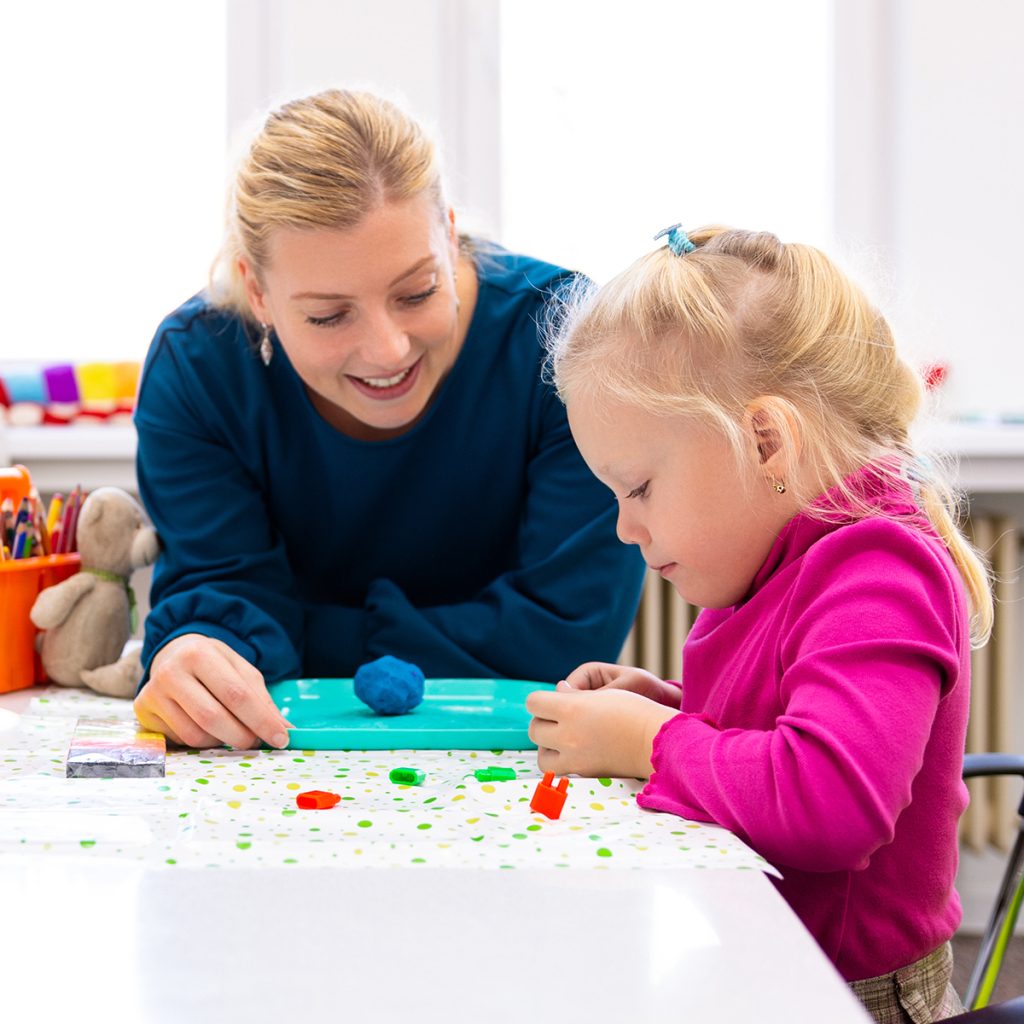 Who We Are
The New Brunswick Association of Occupational Therapists is a professional and regulatory organization representing occupational therapists province-wide and advancing quality occupational therapy through effective regulation, governance, education and advocacy.
Announcements
October is OT Month
Read the Official Government Declaration here
Premier Higgs signed the proclamation declaring October as OT month in New Brunswick.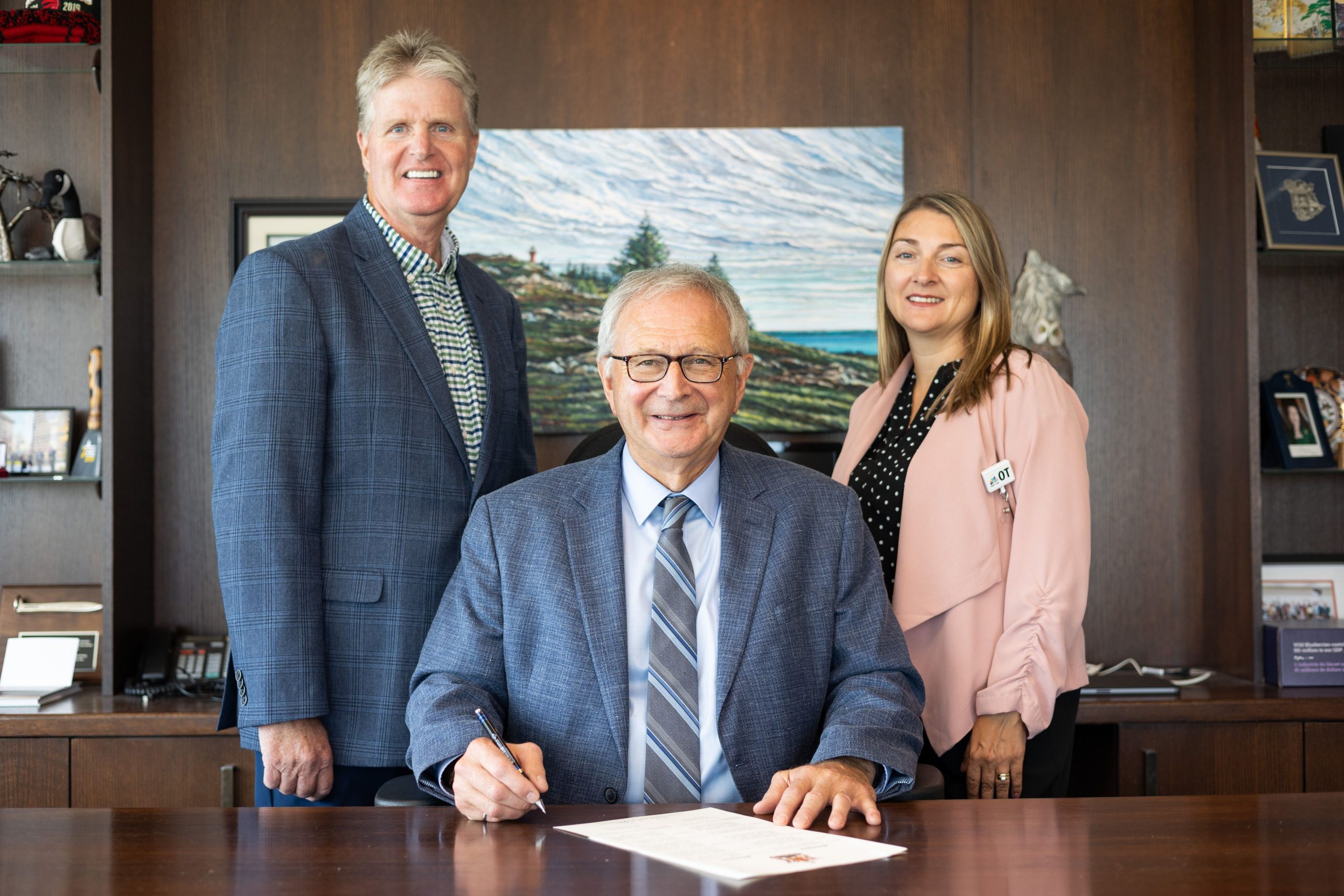 You can see in the picture in the usual order: Andrew McLeod, NBAOT Executive Director, Premier Blaine Higgs and Natalie MacKenzie, NBAOT Registrar.
---
---
2023 Inaugural NBAOT Scholarship Winner
Cheque for $1,500 presented to Katie Kierstead, Dalhousie University by NBAOT President Pam McCaskill, OTReg(NB)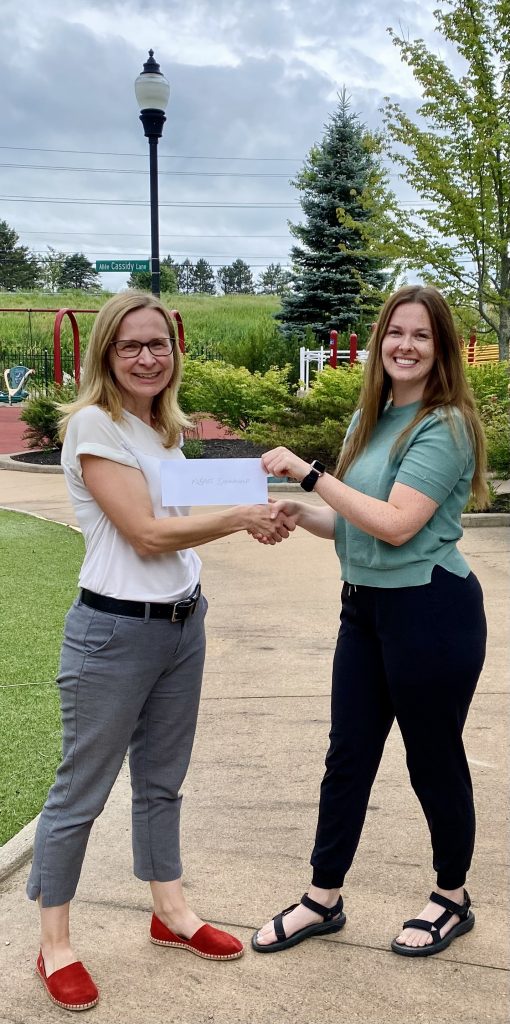 ---
Here are the NBAOT Awards Recipients for 2023
Merit Award Recipient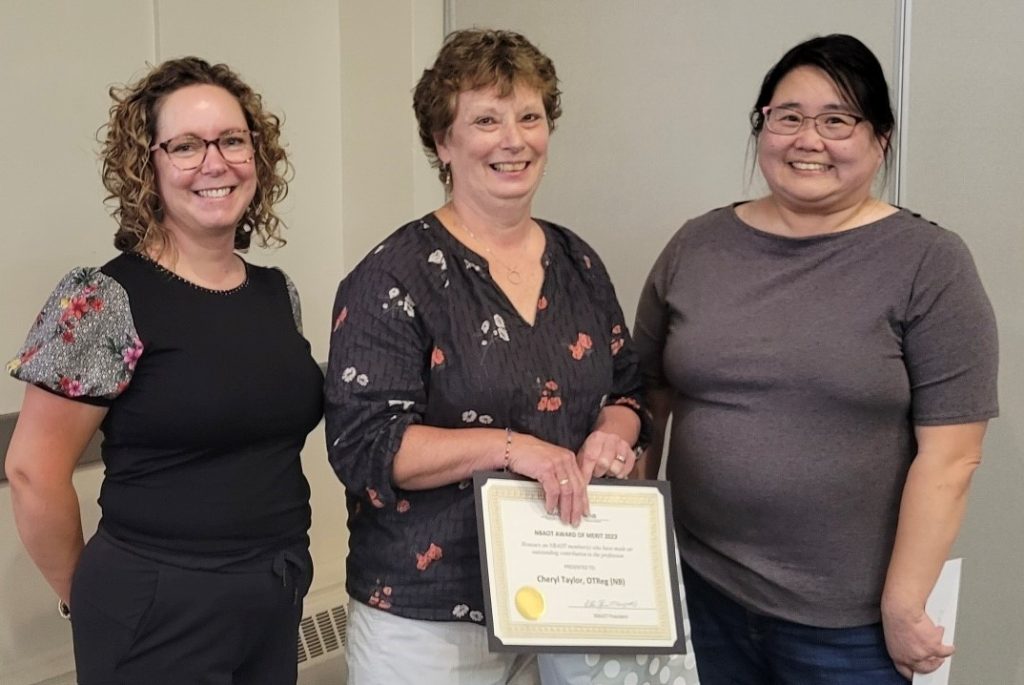 Cheryl Taylor is the recipient of the Merit Award for 2023.
From left to right: April Harvey, Cheryl Taylor and Lilli Ju Lin

Exceptional Preceptor Award Recipients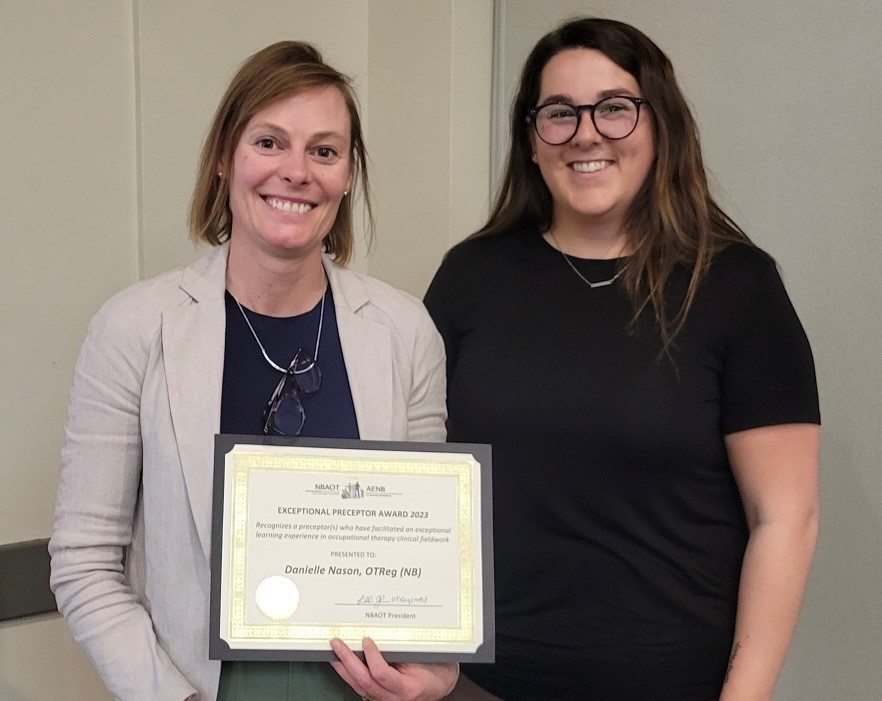 Danielle Nason is a recipient of the Exceptional Preceptor Award.
From left to right: Danielle Nason and Kaneisha LeBlanc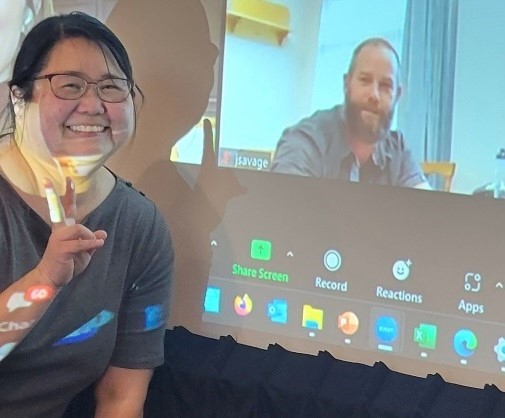 Jeff Savage is a recipient of the Exceptional Preceptor Award.
From left to right: Lilli Ju Lin and Jeff Savage
---